Why Work at ELAP?
ELAP is a pioneer in healthcare cost reduction at a time when costs are rising rapidly for most organizations. As a result, ELAP Services presents a unique and exciting opportunity for job seekers to join a growing company that is generating tremendous savings for their clients and changing the way they look at healthcare costs.
Working at ELAP, you will find:
A diverse team of passionate experts
A high-performance environment
Fulfilling work making an meaningful impact for our clients
Tremendous room for professional growth
A collaborative culture built on strong values
ELAP's growth and ideas have caught the eyes of many media outlets in the past year with features in The New York Times, Fox Business, NPR, The Philadelphia Inquirer and Fox & Friends, among others.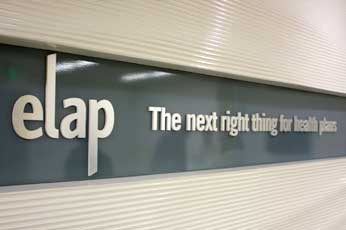 Services
ELAP's mission is to significantly reduce health care expenses for employers by recognizing a medical provider's actual cost in delivering services and to allow a fair margin above that cost.
ELAP was founded on the belief that transparency and collaboration between self-funded employers and medical providers is the path forward to a system that respects the rights of the employers paying for care and fairly compensates the medical providers who deliver top quality care to individual members.
ELAP Services include:
Recent News & Press